Prenatal Health - Optimal Health during Pregnancy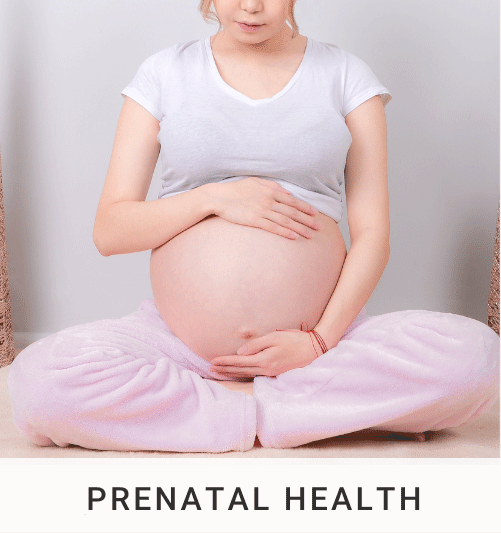 Date
Tuesday, 14 September 2021
08:00 PM
Event Timezone
Singapore Time
This week, "Optimal Health during Pregnancy" with Ms. Lydia Ling
is the second module offered by the free Pay Good Beginnings Forward Support Group.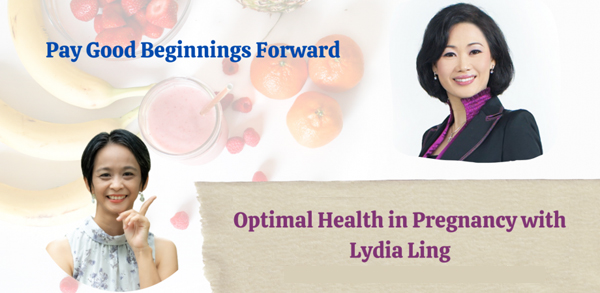 As part of the Pay Good Beginnings Forward Movement weekly support sessions, we invite Ms Lydia Ling, Holistic Health Consultant to share with us some common prenatal health issues during pregnancy so that you can provide your baby the best nutrition in the womb and enjoy optimal health. Lydia mentors and coaches aspiring naturopathic health personnel and individuals seeking holistic wellness.
Topic: Optimal Health during Pregnancy
Time: Sep 14, 2021 08:00 PM Singapore
Venue: Live on Zoom (link provided upon free signup below)
Hosted by Kong Choon Yen and a team of Good Beginnings Angels (Pay Good Beginnings Forward Support Group)

Lydia Ling is a reputable Holistic Health Consultant (MSc. in Holistic Nutrition), possessing over 21 years of experience encompassing a broad spectrum of holistic health nutrition therapies. She coaches and counsels on the sound principles, methodology as well as practical skills to many of those who choose to embark on the dietary and nutritional path – for prevention, management of various health conditions and restoration of health.
She is an advocate of nutritional remedies for optimal health and healing, specializing in the Detoxification & Rejuvenation Program, the various intensities of fasting for health, and educates on how to utilize wholesome foods as medicines, henceforth improving health through dietary and lifestyle changes. In recent years, Lydia has been devoting much of her time in the study on paediatric nutrition.

You are invited to join our private Facebook group Pay Good Beginnings Forward Support Group started by Ms Kong Choon Yen in June 2020. You can watch live on Facebook or watch the recording in the Facebook group.
ABOUT this Support Group:
In support of United Nation's 17 Sustainable Development Goals in the area of Health and Wellbeing, Goal No. 3, Pay Good Beginnings Forward Movement began in June 2020 to bring consciousness to everyone. This movement is brought together by a team of Holistic Practitioners/Coaches and Birth Workers to share tips, knowledge and skills with married couples, expectant mothers, expectant fathers, and families with babies (those who reside in Singapore only) to provide conscious choice in planning for conception, healthy pregnancy, healthy birth and postpartum health leading to good beginnings for the family.
FREE SIGN UP HERE TO ACCESS THIS EVENT
Any question or issue? This email address is being protected from spambots. You need JavaScript enabled to view it.