Fertility Care, Womb Recovery & Health Analysis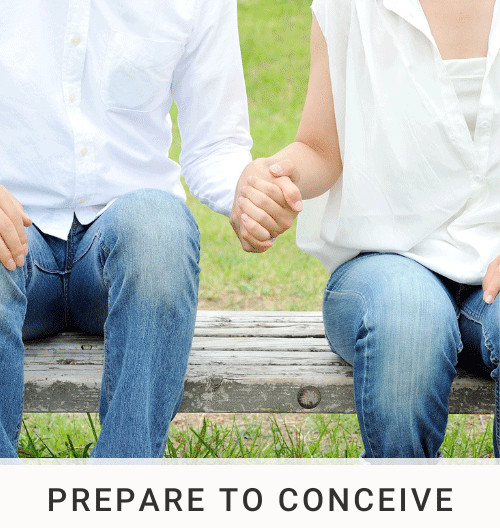 Date
Tuesday, 05 October 2021
08:00 PM
Venue
Live online event  
Next Live Event starts in
1 Day
Event Timezone
Singapore Time
This week three experts share their wisdom in this Prepare to Conceive segment of Pay Good Beginnings Forward Support Session hosted by Kong Choon Yen, Birth Expert & Good Beginnings Angel.
Free signup to watch all past, current and future sessions >>
---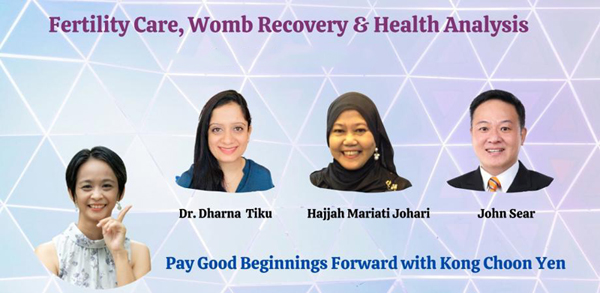 Are you struggling to conceive?

Are you planning to conceive in a year or two?

Would you like to learn what is available for you and your partner to enjoy the journey preparing for parenthood?
You are not alone! Join us in this session to learn from the experts how you can be in control of your health and enjoy the journey into self-discovery and healthy fertility in an empowering and luxurious way.
In this session, you will learn from the following experts to address common fertility conditions, how to improve your health with self-care and professional care. By monitoring your health with modern technology in body assessment, you will be more in control of your health.
Hosted by Kong Choon Yen, founder of Birth Discovery & Pay Good Beginnings Forward Support Group.
Yen is a Certified HypnoBirthing Educator, Birth Doula, Infant Massage Instructor, Conscious Leader with GoGlobal Business School, and a Good Beginnings Angel. Yen specialised in transform stress into success, rewire the subconscious mind to positive beliefs, expand the potential for growth.
Fertility Holistic Health Experts:
Dr. Dharna Tiku, a Senior Ayurvedic Consultant & Health - Wellness Coach at BeAyur. Dr. Dharna is passionate about imparting her health knowledge in diet and nutritional supplements to help women regain their health with the Ayurveda approach. She is an avid speaker who contributes to our community.
Hajjah Mariati Johari, a Professional Pregnancy & Childbirth-Fertility Aromatherapist with more than 25 years of experience. She conducts workshops and research, developed her house brand of products called Mariati Aromatherapy that has been in the local & global market.
John Sear, a Holistic Health Advocate. John holds a Post Diploma Certificate in Public Health Communication. He has more than 10 years of experience conducting Natural Health workshops in clubs and community centers. At Imperial Health Pte Ltd, his team has conducted more than 100 health analyses and share natural healing talks. John will share more details on how having regular body health analysis puts you in control of your own health.
---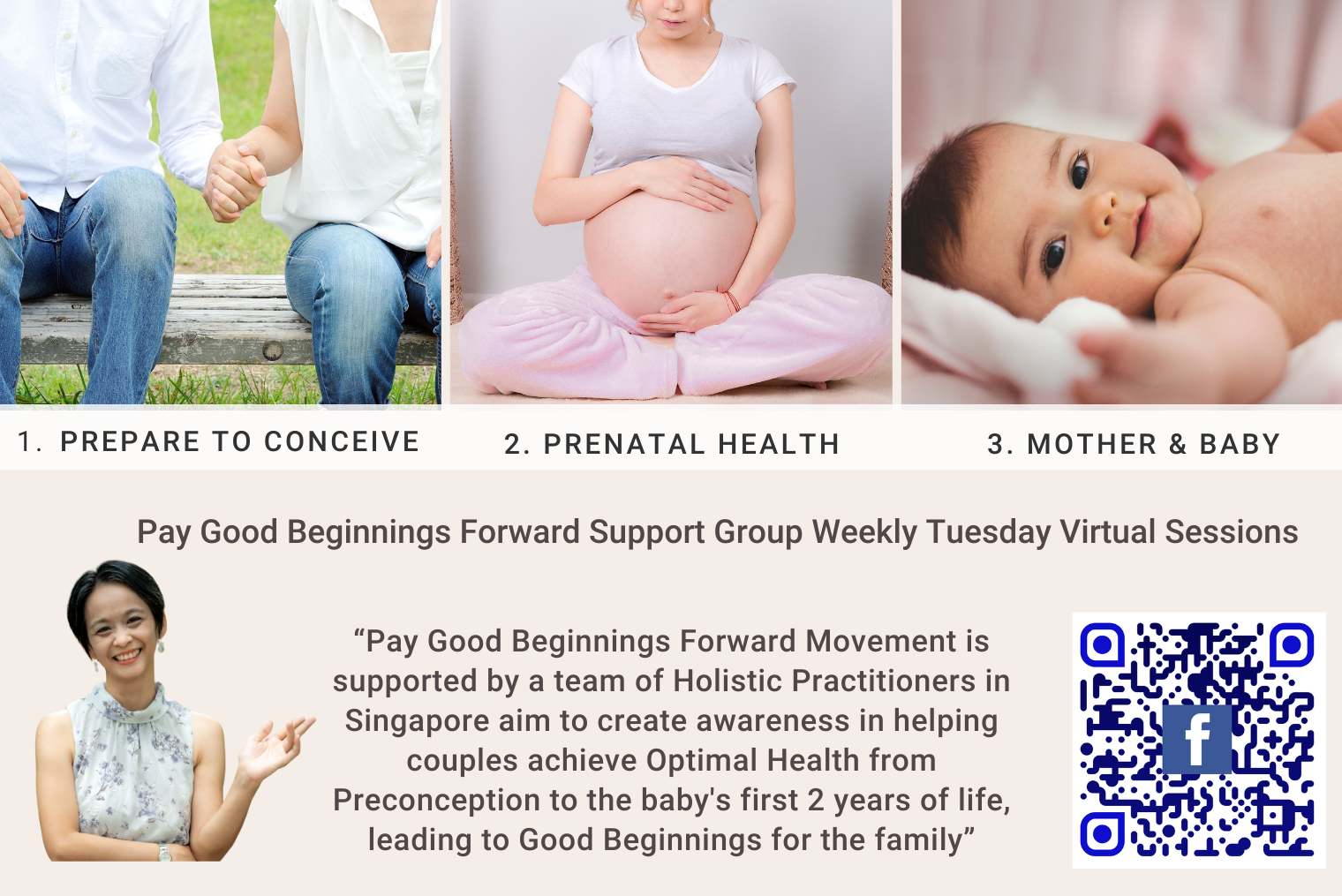 Calling all couples preparing to conceive and are looking for a stress free journey, learn the best practices you can adopt to achieve pregnancy. Bring your questions!
---
ABOUT this Support Group:
In support of United Nation's 17 Sustainable Development Goals in the area of Health and Wellbeing, Goal No. 3, Pay Good Beginnings Forward Movement began in June 2020 to bring consciousness to everyone. This movement is brought together by a team of Holistic Practitioners/Coaches and Birth Workers to share tips, knowledge and skills with married couples, expectant mothers, expectant fathers, and families with babies (those who reside in Singapore only) to provide conscious choice in planning for conception, healthy pregnancy, healthy birth and postpartum health leading to good beginnings for the family.
---
Any question or issue? This email address is being protected from spambots. You need JavaScript enabled to view it.