Stress-free Pregnancy and Calm Birth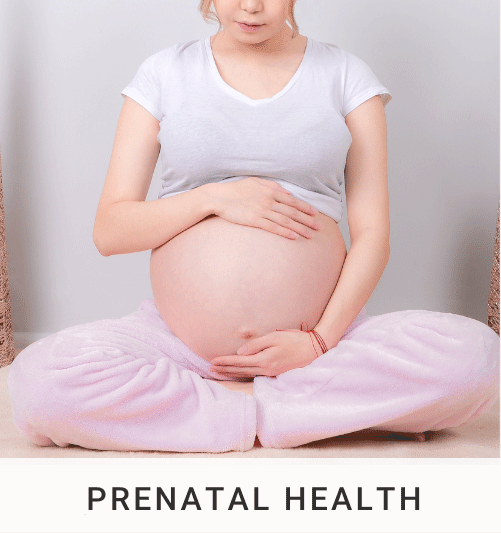 Date
Tuesday, 12 October 2021
08:00 PM
Venue
Live online event
Next Live Event starts in
1 Day
Event Timezone
Singapore Time
This week, "Stress-free Pregnancy and Calm Birth" with Nicole Kay
is the second module series offered by the free Pay Good Beginnings Forward Support Group.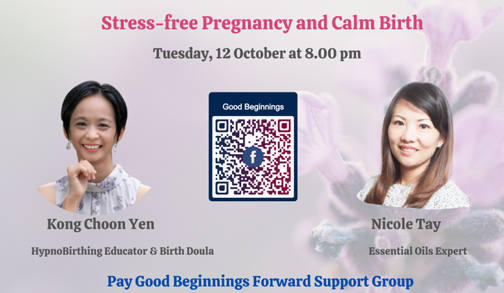 Pregnancy can be joyful or stressful for some. In this session, Pay Good Beginnings Forward Support Group would like to invite you to a session bring calmness to you in this precious period from pregnancy on to childbirth and beyond.

Improve Emotional Health during Pregnancy and Childbirth
What are some common challenges in pregnancy? How do you stay calm and relax with the help of essential oils?
Which essential oils help to calm the nervous system and which to avoid during pregnancy?
Which essential oils help to use in labour for calmness and for specific issues?
Nicole Tay, founder of Symphony Scentsation, an Essential Oils Expert. Nicole is a MOE Registered Trainer. She has trained many mothers in life skills using essential oils to improve their health and the health of their children.

Calm Birth - Reduce Stress and Anxiety
What factors contribute to stress and anxiety during your pregnancy and childbirth?
How do you reduce stress and bring joy back to welcoming your baby into this world?
What is the role of a husband/partner to support labouring woman in the process of birth?
What causes labour pain and how to achieve healthy birth with relaxation and hypnosis?
Kong Choon Yen, founder of Birth Discovery and Pay Good Beginnings Forward Support Group, a Birth Expert, Speaker, Author, and Holistic Practitioner. Yen passionate about transforming stress into a growth mindset. She trained expectant couples for a comfortable, calm and healthy drug-free birth in HypnoBirthing-The Mongan Method childbirth education. She has special interest in healing trauma so that families can enjoy total health. Hence, she started a Pay Good Beginnings Froward Movement.
FREE SIGN UP HERE TO ACCESS THIS EVENT
Any question or issue? This email address is being protected from spambots. You need JavaScript enabled to view it.