Inspire-thon 2021-2022 VIP EVENT #1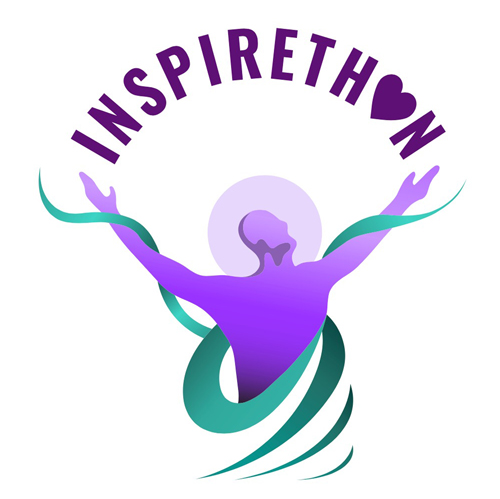 Date
Tuesday, 11 January 2022
07:30 AM
Event Timezone
Singapore Time
INSPIRETHON 2.0 - Day 20
REIGNITE YOUR 2022 & BEYOND
Session #1: REIGNITE your Organisational Team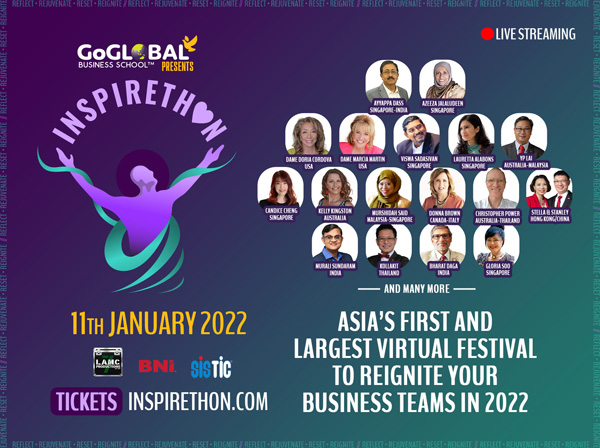 One Hour each with Q&A with the Speakers/Panelists
Dame Doria Cordova
Owner of Excellerated Business SchoolⓇ & the Money & You ProgramⓇ, USA,
World's Longest Running, Leading Experiential Business School, since 1979, with
more than 180,000 Graduates in over 65 countries.
Dame Marcia Martin
As CEO of Marcia Martin Productions, LLC, and innovator of the Talk This Way™
Leadership Development Programs, she is a renowned global speaker, executive
trainer, and life coach who empowers individuals and corporate teams to transform
their businesses, relationships, and lives.
She is known as known as the Human Potential Movement's Godmother of Transformation.
BNI Leaders Panel Discussion
BNI is the World's Largest Word of mouth Referral Networking Platform with 270K+ Business leaders.
Panelists from Asia with 2 decades - empowering and creating powerful
relationships among business communities in the region and globally.
--------------------------------------------------------------------
INSPIRETHON 2.0 is
Asia's First & Largest Virtual Festival to Reignite your Business Teams in 2022.
Featuring Conscious Leaders, speakers, mentors, trainers, coaches from around the world, sharing a piece of their knowledge, while targeting millions of viewers.
December 22nd 2021 to January 11th 2022
Daily sessions: 7:30am SGT and 4pm SGT (with some exceptions)
ALL LEADING TO SPECIAL EVENT ON JANUARY 11th
This email address is being protected from spambots. You need JavaScript enabled to view it.