Inspirethon 2.0, Day 11: THRIVING in 2022 & Beyond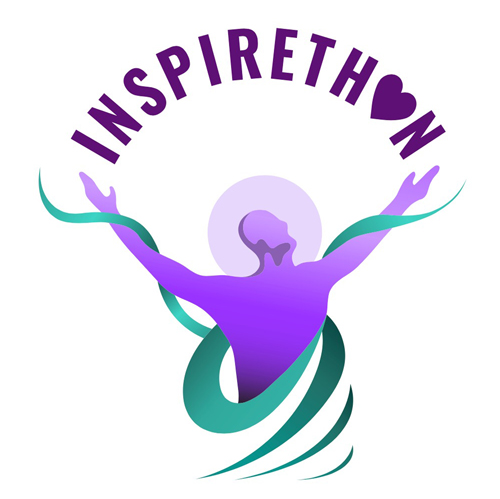 Date
Sunday, 02 January 2022
04:00 PM
Event Timezone
Singapore Time
INSPIRETHON 2.0 - Day 11
SPECIAL NEW YEAR EVENT
with Ayyappa Dass & the Inspirethon Team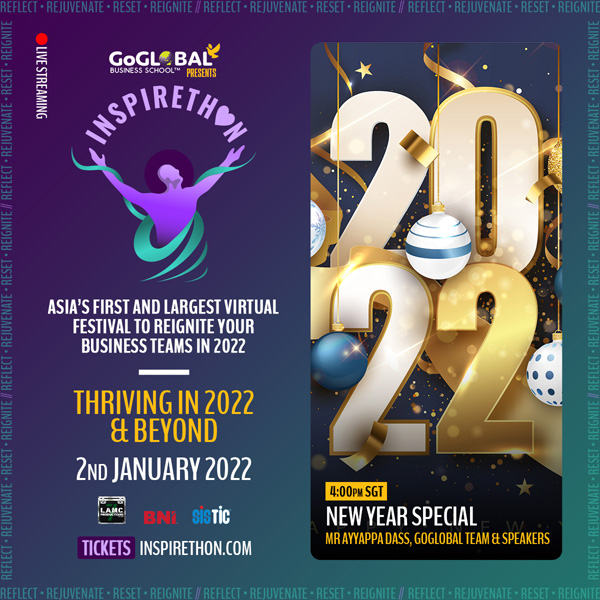 Let's Celebrate the New Year together!
Getty ready for the second lap, a 'multi-faceted' race of events from Jan 2nd to Jan Jan 11th which will help you Rejuvenate and be all ready to Reset with resoluteness:
• Restore your state to a younger and brighter landscape
• Bounce back with renewed confidence
• Ready to immerse in new experiences
• Expand your horizons through continuous education
• Push beyond your limits to achieve new heights
---
INSPIRETHON 2.0 is
Asia's First & Largest Virtual Festival to Reignite your Business Teams in 2022.
Featuring Conscious Leaders, speakers, mentors, trainers, coaches from around the world, sharing a piece of their knowledge, while targeting millions of viewers.
December 22nd 2021 to January 11th 2022
Daily sessions: 7:30am SGT and 4pm SGT (with some exceptions)
LEADING TO THE SPECIAL EVENT ON JANUARY 11th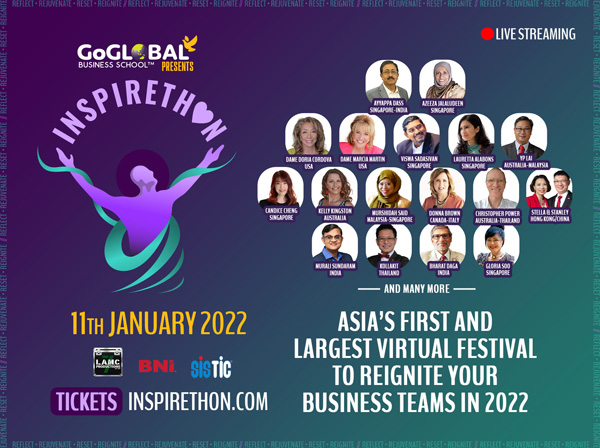 This email address is being protected from spambots. You need JavaScript enabled to view it.