Inspire-thon 2021-2022 VIP EVENT #2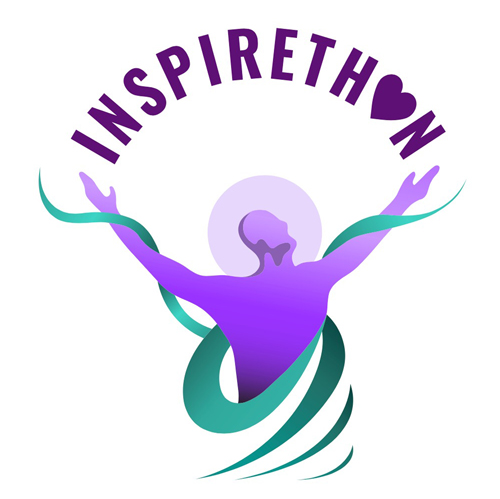 Date
Tuesday, 11 January 2022
02:30 PM
Event Timezone
Singapore Time
INSPIRETHON 2.0 - Day 20
REIGNITE YOUR 2022 & BEYOND
Session #2: REIGNITE Your Business Leadership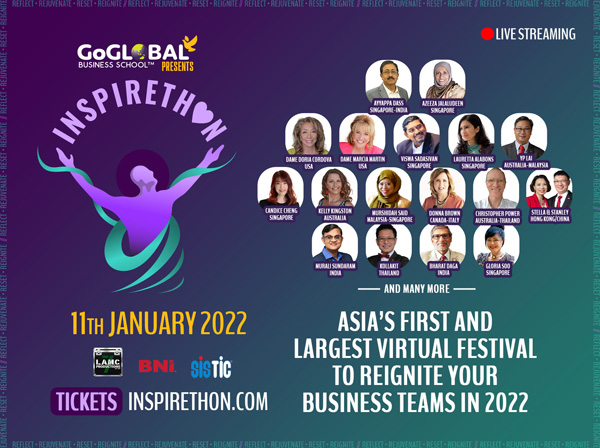 One Hour Q&A with special guest
Viswa Sadasivan
Founder and CEO of Strategic Moves - a regional corporate strategy &
communications consultancy and training practice.
With more than 35 years of media experience, Viswa has interviewed top leaders
including Singapore's first Prime Minister - the late Lee Kuan Yew, the first Prime
Minister of Malaysia - the late Tungku Abdul Rahman, Malaysia's longest serving
premier Tun Dr Mahathir Mohamad, and former US President Barack Obama.
--------------------------------------------------
2-Hour Panel Discussion & Activities
with GoGLOBAL Conscious Leaders Community Mentors

Very insightful discussion and processes with opportunities for Q&A
What are the challenges faced by Business Leaders in management teams?
Overcoming Cultural Barriers in Business Leadership
Blockchain Crypto, NFT, Metaverse and Everything Digital
How open are businesses to digital transformation and how can we support them?
What is Conscious Leadership - is it a buzzword and passing fad?
Is the world ready for Asian Business Leaders?
What are the Gaps to Growth in Leadership?
How can we Reignite the Leader in YOU?
Moderated by Dr. Azeeza Jalaludeen & Mr Ayyappa Dass With

Candice Cheng - Singapore
Murshidah Said - Malaysia-Singapore
Kelly Kington - Australia
Christopher Power - Australia-Thailand
Donna Brown - Canada-Italy
Gloria Soo – Singapore
--------------------------------------------------------------------
INSPIRETHON 2.0 is
Asia's First & Largest Virtual Festival to Reignite your Business Teams in 2022.
Featuring Conscious Leaders, speakers, mentors, trainers, coaches from around the world, sharing a piece of their knowledge, while targeting millions of viewers.
December 22nd 2021 to January 11th 2022
Daily sessions: 7:30am SGT and 4pm SGT (with some exceptions)
ALL LEADING TO SPECIAL EVENT ON JANUARY 11th
This email address is being protected from spambots. You need JavaScript enabled to view it.