GoGLOBAL as a TrainOpreneur - Free - May 5th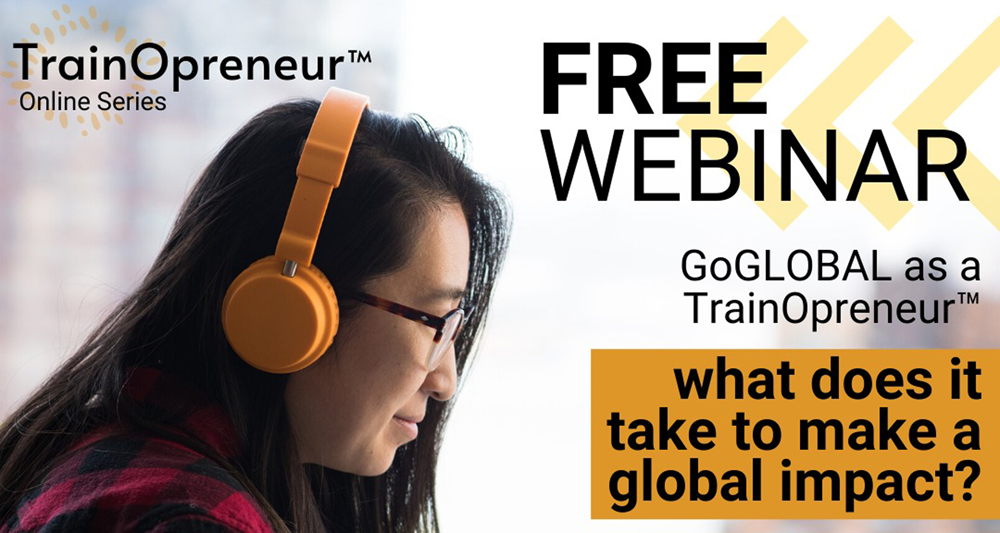 Date
Tuesday, 5th May 2020

• INDIA @ 8am • SINGAPORE @ 10:30am
• USA @ 7:30pm PT (Monday)
Wouldn't it be nice to, without spending a dime, learn how to increase your value so you can charge higher for your work, access a global community that believes in
your work and mission, and build & grow a business that creates stability and peace of mind? More than that – it would be unmissable!
Every Tuesday, you are our guest to embrace your personal growth and increase
your financial value with Mr. Ayyappa Dass K and Dr.h.c. Azeeza Jalaludeen, founders of Our SHINE GoGLOBAL Ltd, Singapore, in our completely FREE webinar GoGLOBAL as a TrainOpreneur™.
We are 100% sure it fits perfectly with your purpose in life. Start your global impact now! Get your free ticket now!
Time zones: INDIA @ 8am • SINGAPORE @ 10:30am • USA @ 7:30pm PT (Monday)