TrainOpreneur #10: "Your Next Leap of Growth - An Action Plan" with Ms. Namrata Thakker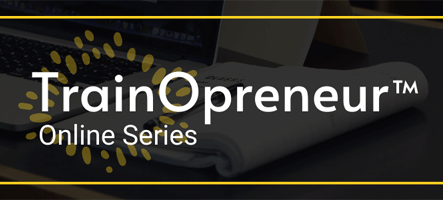 Date
Thursday, 09 September 2021
Venue
Recorded online event
EVENT OF THE DAY!
· OWN-PACE VERSION ·

EVENT #10: Your Next Leap of Growth - An Action Plan?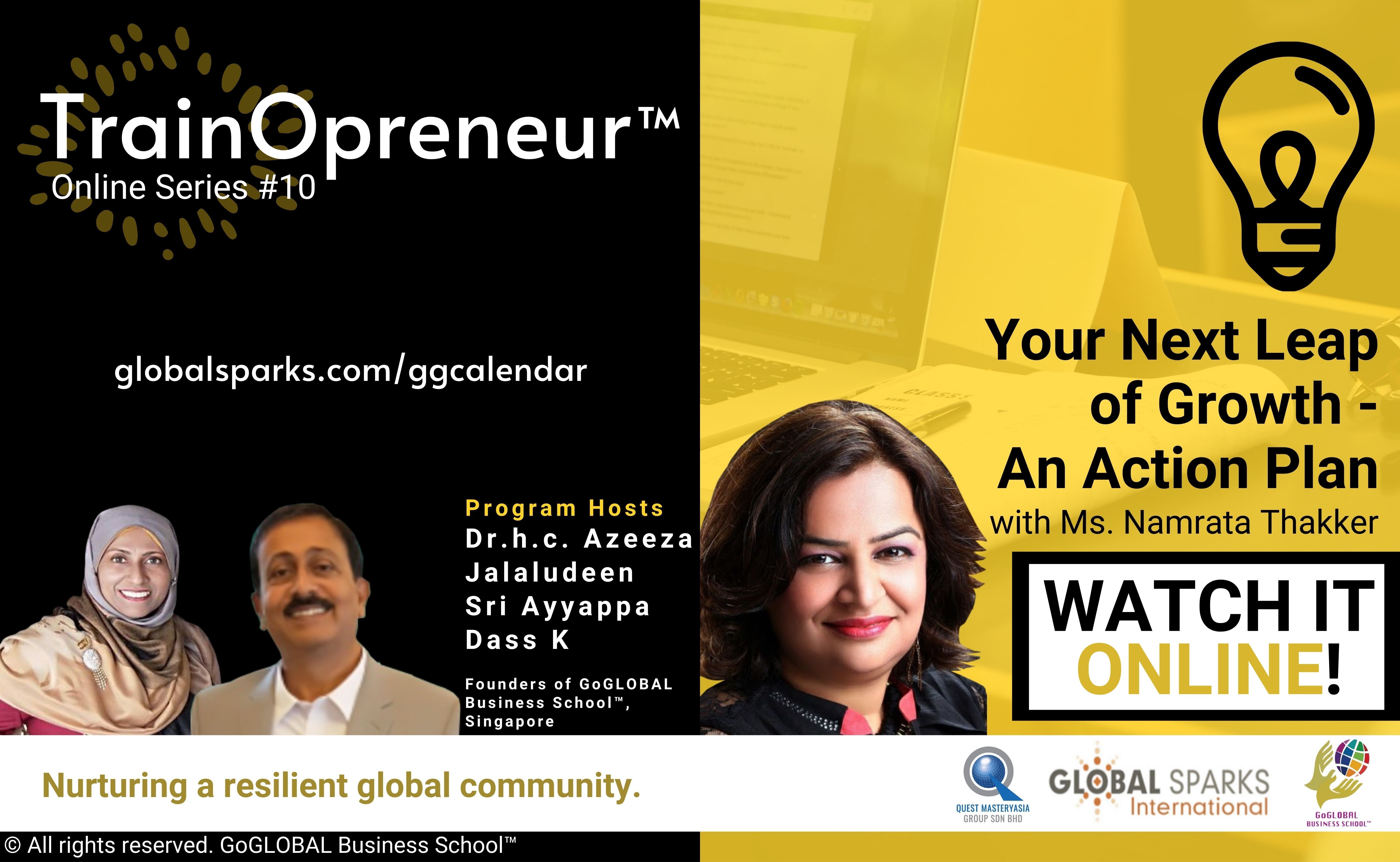 It may seem pragmatic, but having success in your training career will demand not only knowing what should be your next steps but giving it! So, stand up because, today, we'll help you with your next (and greatest) leap of growth: an action plan to start making things happen!
At what point of the trajectory are you right now? Where do you wanna go? What are your short-term, medium-term, and long-term goals, and how are you planning to get there? These and many other questions will be answered in this session of our one and only TrainOpreneur™ Online Series, when we receive Ms. Namrata Thakker.
Commitment - "Your WHY" gets you through any times of challenge.
Fear can lead you to Paralysis and inaction - Courage with Commitment supports you to get into Massive Action, and spear forward.
In this TrainOpreneur™️ #10, we shall explore how to work on your next leap of growth, drawing up an Action Plan for your business and life.
The Panelist for this session has decades of experience in various industries. Founder of one of world's fastest growing community with more than 60,000+ Entrepreneurs - Entrepreneurs Excel, Ms. Namrata Thakker, from Mumbai, is a Professional Success Coach.