Chai with Global Leaders in Asia: Sri Veeramani Raju [free]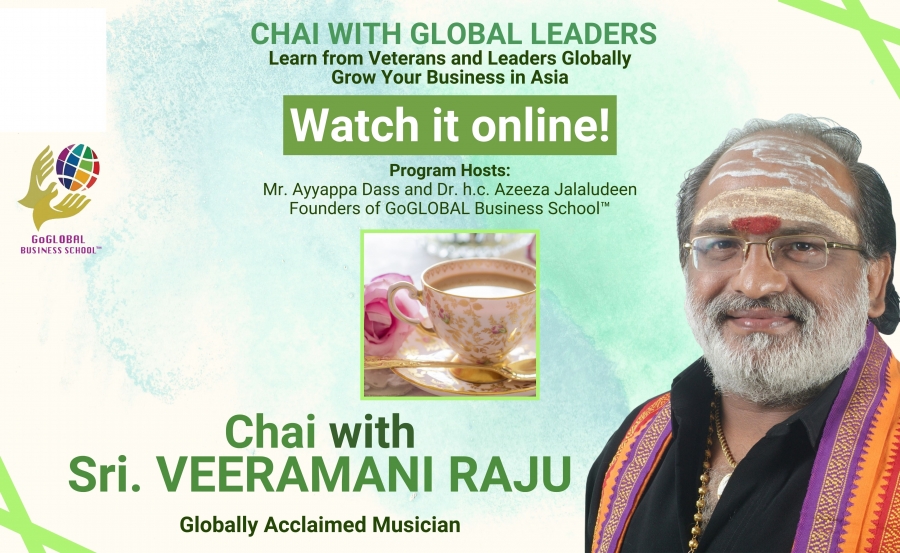 Date
Friday, 20th November 2020
Venue
Recorded online event
FREE FRIDAY EVENT
Music has very powerful impact in the people listening to you. Negatively & Positively
Did you know that?
Its one of the most soul-full Entertainment that energise humanity.
How does it groom a Business Leader?
---
Every Monday, Wednesday and Friday are an opportunity for you to learn with some of the best from the Asian Industry!
Join our weekly, learn from global veterans & leaders, and grow your business in Asia!
If already signed-in, click here >>
---