Sufficiency leads to Abundance [free]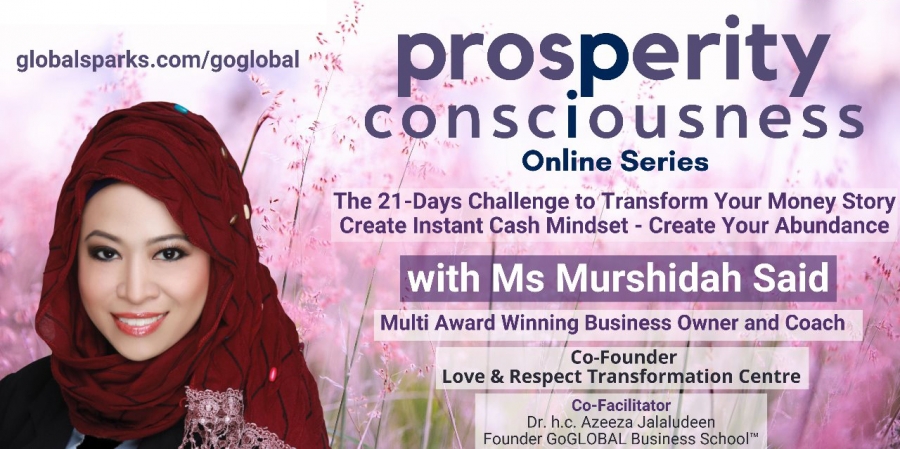 Date
Saturday, 13th June 2020
Last episode: 13th of June @ 3:30pm SGT
• Sufficiency leads to Abundance •
What can stop us from focusing in experiencing sufficiency in life?
What is Prosperity Consciousness?
Join us for a very interactive session FB LIVE with
Mdm Murshidah Said, Business Coach and Founder Love & Respect Transformation Centre
Program hosted by
Dr. h.c.Azeeza Jalaludeen
Founder GoGLOBAL Business School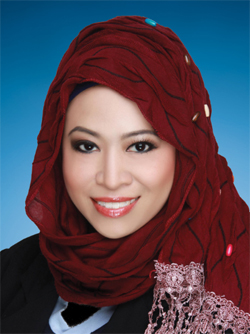 Murshidah is a regular speaker at conferences and is currently working on her first book. She is a regular speaker and motivator on Hello on Two on RTM2, is a resident speaker on Image on the Breakfast Show on NTV7, has been interviewed with Dato' Dr Sheikh Muszaphar on Bernama's BizTalk, and interviewed on Image on BFM the Business Station in Malaysia. In Singapore, she was a guest motivation speaker on Warna Radio's Business Programme, Paradigma. She is the Image Consultant featured in New Man magazine's September issue and is in Jutawan magazine's September issue. She is a contributing writer to Aquila Asia, a woman's lifestyle magazine. She was also the featured Transformation Coach on KISS92 FM radio station in Singapore. Murshidah is the brand Ambassador and educator of the WORLD HIJAB DAY, a global movement that promotes better understanding of the Hijab. She has been interviewed by HuffPost Live, Mob TV, Astro Oasis and featured in the Malaysian Insider.
---