Fridays with Doria & Friends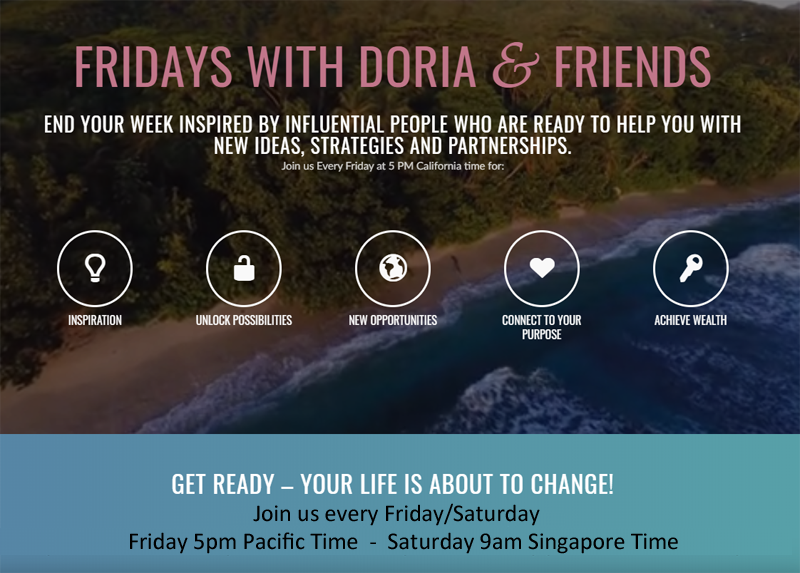 Date
Friday, 07 January 2022
09:00 AM
Event Timezone
US/Pacific
SPECIAL TIME TODAY: 9am PT - Midnight SGT
End your week on a high! End your week networking with leaders from around the world.
End your week learning from top influencers in business that will have you psyched to start next week dreaming again.
Join us for Fridays with Doria and you will have access to all replays and resources!
---
LEGACY
Brought to you by the Excellerated Business Schools® / Money & You® organization that was the pioneer the entrepreneurial, experiential, transformational education industry. Since 1979, they have had over 165,000 graduates from over 85 countries, in English, Chinese, Hindi and Japanese. The work has positively affected millions around the world since many of today's wealth and transformational leaders have applied and grown their organizations and empires using the principles taught in the Excellerated programs.
---

QUICK ACCESS TO FULL DETAILS
& FREE REGISTRATION PAGE