WomenOpreneur Visibility Program
GoGLOBAL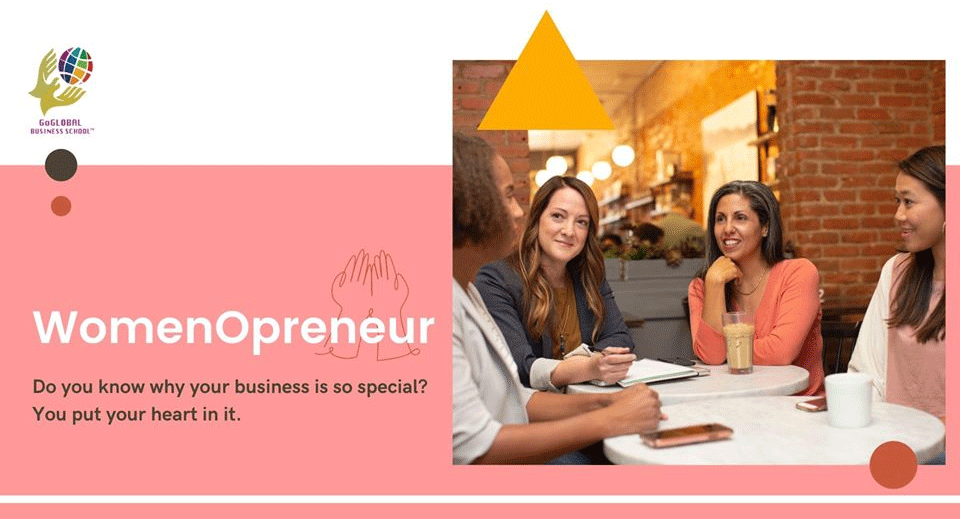 Date:
Wednesday, 12 May 2021
Venue: Live Online Event
WEDNESDAYs
2pm UK - 6:30pm IST · 9pm MY-SGT · 9am USA EST
FREE PROGRAM • NO SELLING ALLOWED
We Commit to uplift women consciousness and nurturing into conscious global business community.
From Home Maker to Business Owner.
---
THIS WEEK: Cecile G. Tamura
President and CEO Okasaki Tech Holdings Corp.




Tokyo Boeki Deevelopment International Inc.




Airily Corp. Co-Founder




Dataraq, Ambassador Network Society
---
Are you ready for this LEAP of FAITH
to realise your DREAMS?
A Project of
GoGLOBAL Business School™ Singapore
---
Login using your preferred social media account.
If already registered on this platform, login below,
IF ALREADY LOGGED IN, access here >>