Global Prosperity Summit 2.0
GoGLOBAL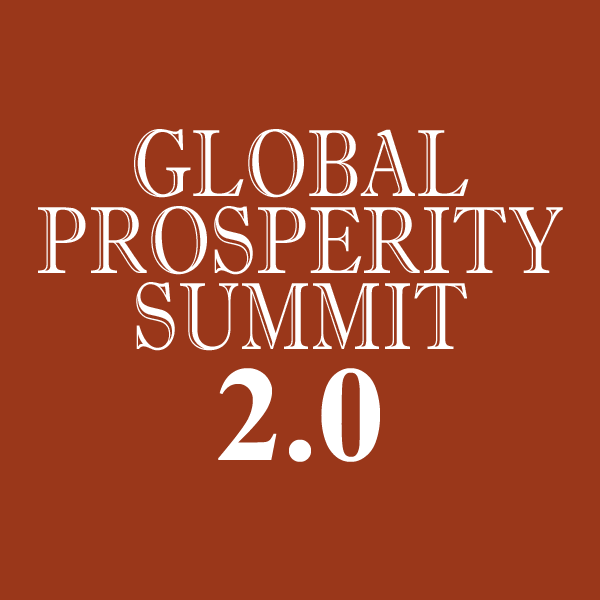 Date:
Saturday, 26 June 2021
-
Sunday, 27 June 2021
WHAT IS PROSPERITY IN THE CHANGED WORLD?
Come experience what Inclusive Societies, Open Economies, Heart-Empowered People feels like!
Learn the 5 Intelligence Framework for Conscious Leadership
Increasing productive, performance & profits in business / life.
For Business Leaders & Your Teams to:
• Evolve in consciousness • Embrace Effectiveness in Chaos • Learn the Definition of True Wealth
• Become more connected to yourself • Alignment and Synergy • Increasing productive, performance & profits in business / life
With Keynote Addresses, Musical Performance, Experiential Activities and Panel Discussions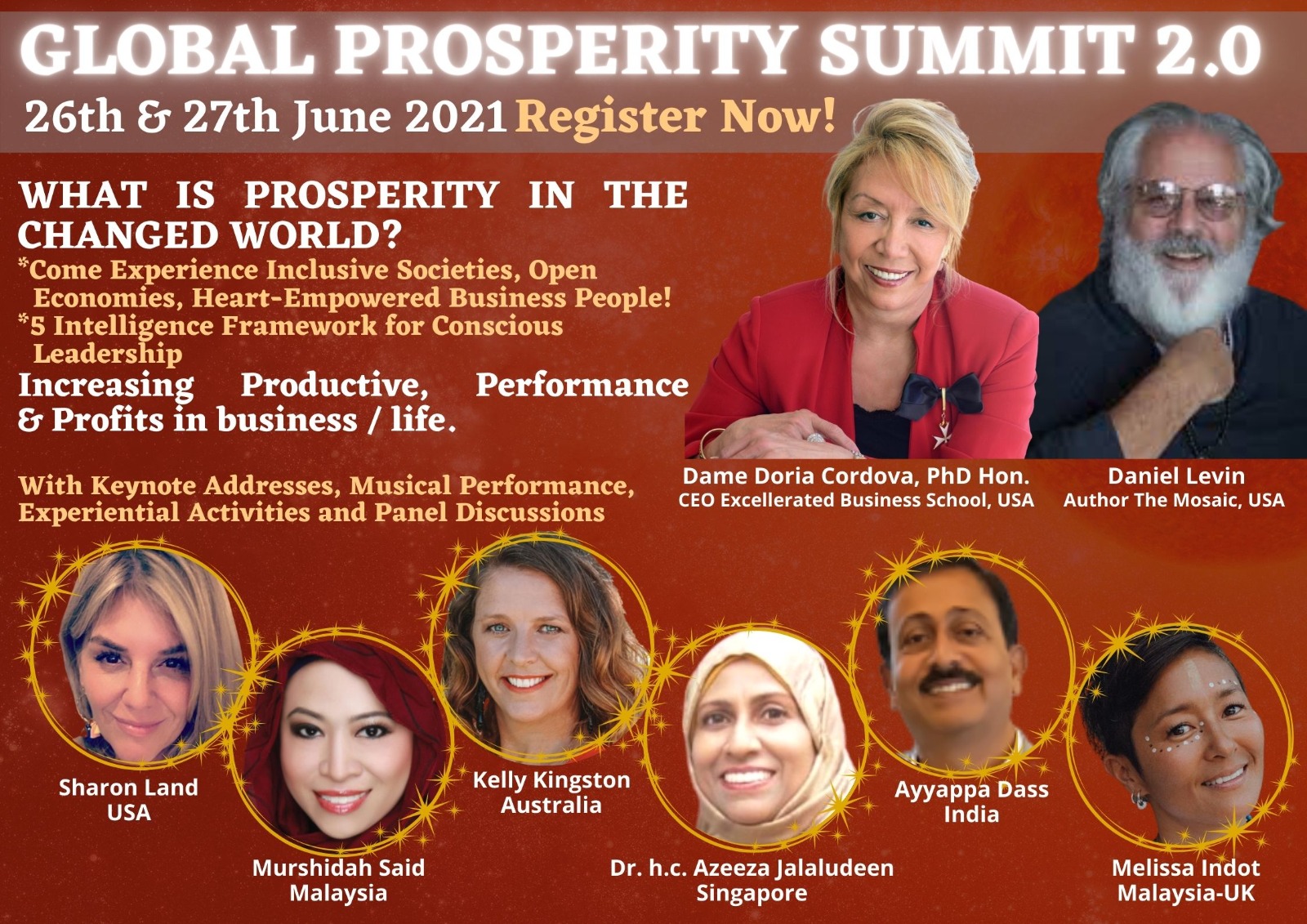 Why this Summit is TRANSFORMATIONAL for Business Leaders and Business Teams?
Access to Global Influencers and Thought Leaders
Conscious Business Leaders who have hustled,braved and grown through many financial crisis and business breakdowns. Sharing experiences growing with their own teams of global network. Also working with thousands of other business Leaders from various industries.
Solutions for the Pressing
Challenges for Organisations
Learn on the 5 Intelligence
Framework to support leadership growth
Witness and Experience shifts and upliftment applying it in the summit.
Redefine Your Organisation Culture for Collective Comprehensive Growth
Get the tools and techniques to nurture and influence heart-powered people, who are committed and resilient, with clarity and purpose to leap grow your organisation.
Are you, as a Business Leader & Your Team Looking to:
Move from Fear to Courage
Dissolve feelings Uncertainty to be Resilient & Effective* Become "Pandemic - Proof" in business and personal life
Live a holistic full-filling life
Embrace a Generational Shift for new wealth creation
Embody Prosperity for yourself, your family and the world
---
BIO's of all participants for the Summit
---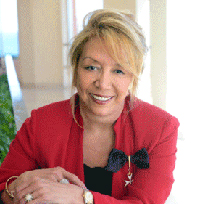 Dame Doria Cordova, PhD (Hon.) - https://dccordova.com
CEO, Global Business Developer, Sustainability EntrepreneurAmbassador of New Education, Mentor of Nurturing
Dame Doria Cordova owns Excellerated Business Schools® for Entrepreneurs and Money & You®, a global organization that has over 165,000 participants for the past 42 years from over 85 countries, especially from Asia Pacific and the Americas. The programs are taught in English, Chinese and Japanese – soon expanding to Tamil, Hindi and other Indian languages– plus, Spanish, Bahasa and more… Many of today's wealth and business leaders have attended the Money & You program and transformed the way they teach and run their organizations.
Through these graduates, including her business partnership of 9 years in the 80's and '90's with Robert T. Kiyosaki of Rich Dad/Poor Dad fame, Dame Cordova's work has touched the lives of millions all over the world. The essence of her work is to not only focus on the bottom line and profits but also to offer products and services that add value to humanity.
---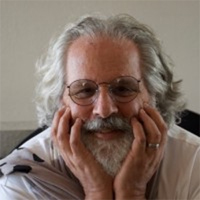 Daniel Levin - Author of "The Mosaic" , Marketing Expert. - https://danielbrucelevin.com
Mosaic: on Amazon >>
Daniel Levin aka Danny walked away from an opportunity to run a business that was a household name in order to hitchhike around the world to find happiness and inner peace. The people he met along his journey remind him a lot of the characters he spoke of in his book, The Mosaic. For most of his life, Levin felt different. He saw things others did not see and thought in ways that were unlike the ways of his peers. It made him feel alone and isolated, and though he knew how to play the game and interact with others well, he never felt he was the same as them. This all changed when he started to work with government and corporations seeking innovation. Suddenly, it was his ability to see differently that made him a sought out commodity. Levin, a connectivity expert and business leader, works with governments organizations, corporations and businesses to improve how people treat themselves and each other. Sharing a message of unification, he is a sought after speaker for groups whose focus is problem solving and conflict resolution. Guiding Principle, Quote, or Mantra Connected we're happy, disconnected we suffer. When You Lose Connection to Yourself Danny explains that when you feel connected to your purpose, but you're hard on yourself and knock yourself down each time, how connected to your purpose can you actually be. People sabotage themselves at every turn. People begin to not trust themselves, thinking good things will never happen. Find out what else Danny explains by listening to the podcast. What is the Best Partnership Advice You Have Ever Received? Speak without anger and listen without judgement. Best Partnership Resource The Four Agreements - Don Miguel Ruiz The Mosaic - Daniel Levin Interview Links - His Website Facebook Facebook Group Linked In Instagram Twitter
Books and cards:
• The Mosaic • The Zen Book - two covers Who is Michael Daniels? • Zen Life - Open at random a book of guidance • The Zen cards
A ground-breaking book in the tradition of The Alchemist and The Celestine Prophecy, The Mosaic, by marketing expert and activist Daniel Bruce Levin invites you to see the world from a new point-of-view― one that focuses on what connects us to each other and brings us happiness.
The Mosaic follows the journey of Mo, a boy who loses his parents two years apart on the same day. When he asks the adults where his parents went, they tell him they are in heaven. Mo sets out to find the place called heaven and along the way, he meets an assortment of ordinary people, who are anything but ordinary.
The Mosaic is a magical book that will inspire conversation around the possibilities that exist when we are able to see what we do not see. It will entertain and uplift you through the magic of connection, and it will linger with you well after you finish its story.
"The most profound and lasting way to learn is through story, and a story that reflects so many aspects of our shared human journey keeps the lessons learned alive in the heart forever. This is one such beautiful and lasting story." ― Sonia Choquette New York Times best-selling author of The Answer is Simple...Love yourself, Live your Spirit! .)
---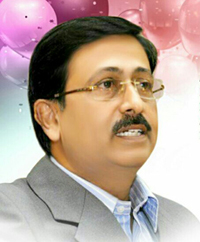 Ayyappa Dass Kunnath
Founder & Business Development Director of Our SHINE GoGLOBAL Ltd, Singapore, with GoGLOBAL Business School & GoGLOBAL Technologies.
In Rotary Movement Since 1977, occupying positions, District Interact Governer (1981-82), Rotary President, etc. Founded one of the first fastest growing professional trainers organisations in India.
Free Mason at Lodge Goodwill & Peace, India
Leads a 100k members socio-religious non-profit that is serving the community with daily free food and healthcare.
Immense experience in operations and business development, A Corporate Leader in the financial sector managing thousands of staff, went into entrepreneurship in 2006, and now passionately serving Business Leaders to be more effective and efficient in life. Right now with first of its kind GoGLOBAL Accelerator - GoGLOBAL Business School impacting thousands of business leaders and listed companies.
---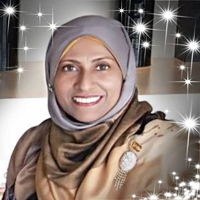 Dr Azeeza Jalaludeen
Founder & Managing Director of Our SHINE GoGLOBAL Ltd, Singapore, with GoGLOBAL Business School & GoGLOBAL Technologies.
• Alumni & Ambassador of "Miracles of Capital Network" and Excellerated Business Schools®, Money & You® (1978)
• Honorary Doctorate in Global Entrepreneurship Eco-system, Specialisation in Business Networking, from Indian Virtual University for Peace & Education, Registered with United Nations, Geneva.
Pioneer in the Transformation Industry since 2002, Dr. Azeeza specialises in global business alignment, global connections, and has access to many funding platforms and strategies for businesses.
While her parents originated from Kanyakumari, Tamil Nadu, the Singapore-born and bred is Chinese-educated. She is effectively multilingual in Mandarin, Tamil, Malay and English, making her a connector of Global Influencer.
Weathering various relationships, financial and health challenges, she realised the importance of personal alignment in both mission and business. Dr. Azeeza has innovated the Conscious Leadership framework to create a holistic global impact through their GoGLOBAL Conscious Capitalism eco-system.
---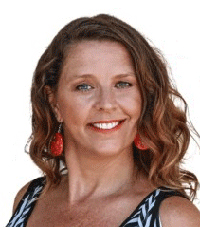 Kelly Kingston
• Global WELLness Influencer • Evolving Conscious Leader • The Self Healer - Choose YOU every time
• Energy Engineer • Global Humanitarian • International Multi-Award Woman in Business Winning
• Global Host and Speaker • Wellnesspreneur • #1 Best Selling Author
• Global Film Producer • Energy Engineer • Wholistic WELLness Guru
• Cover Mum and featured article for Mums in Business Magazine 2021
• Cover and featured article for The Corporate Escapist Magazine Issue 2020
Founder of insightfull, Wellness Business Academy, One Purse One Planet a Global Social Enterprise that stand for Equality and Equity for Humanity.
---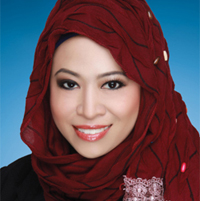 Murshidah Said
Co-Founder Love & Respect Transformation Center
Good Brands Award winner, International speaker and adviser of personal and corporate empowerment and transformation. A graduate of the National University of Singapore with a Bachelor of Arts Degree in Economics and Sociology in 1993, Murshidah runs successful businesses for more than 16 years expanding throughout Asia as well as teaching entrepreneurship to teenagers and adults.
Murshidah has over 10 years of personal grooming and image transformational training experiences to teenagers, corporate executives and government level executives. She was the founder of a convention organising and event management company that had organised over 150 projects spanning the Asia Pacific region (including Hong Kong, Seoul, Beijing, Sydney) since 1993.
---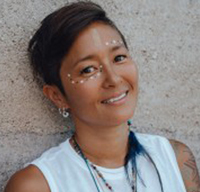 Melissa Indot
Melissa Indot weaves the profound power of music with her passion for personal development. She is a Transformative Guide, Life Coach and Conscious Living Mentor guiding people towards creating a passionate life on purpose.
Melissa is the Creatrix of Intuitive Music Programming (IMP); a modality using music as a foundational tool that facilitates dynamic shifts through layers of out-dated belief systems. Her intuitive guidance provides sacred space for activating new perspectives to realise our full potential.
Melissa facilitates a journey back to an embodied way of living with a deep understanding of how intention in the creative process impacts the human condition.
Expect from me : music, art (paintings) poetry, sound healing, contemplation, community, consciousness, connection, compassion, communication, creativity, expression, spirituality, sensuality, sexuality… and the UNEXPECTED
Throw in some healthy disruption, bundles of curiosity and lot of mischief.
---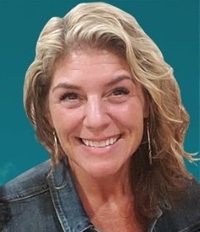 Sharon Land - https://www.sharonjeanland.com/about-me
• MS, CMHC • BWRT TM • PolyVagal Regulation
• Harmonyum Healing Therapy • LGBTQ Sensitivity
• Certified Crisis Counselor • Domestic Violence Certified
• Multicultural Inclusive Therapy
• Attachment Styles ° Shamanic Healing ° Self Harm In Adolescents ° Somatic Regulation ° CESMT including Lymphatic and Fascia work certifications ° Holy Fire III Reiki ° The National Honors Society of Leadership and Success ° Chi Siga Iota Counseling Academic Honor Society
---
A project of GoGLOBAL Business School
In Collaboration with Wellness Business Academy

REGISTER NOW
Early Bird Special: 50% OFF

This email address is being protected from spambots. You need JavaScript enabled to view it.