Baby Butterfly Touch Massage
GoGLOBAL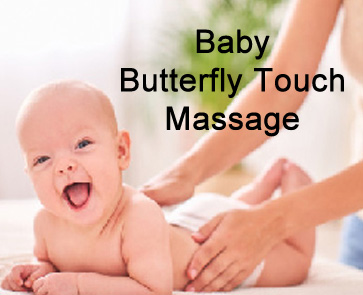 Date:
Friday, 26 November 2021
08:00 PM
(Singapore Time)
Your Time:
Venue: Live event on zoom
This event starts in
30 Days
Attention: Parents, caregivers, grandparents, nannies, and childcare educators.
Let's learn to apply Butterfly Touch Massage to your family and as self-care/buddy care.
Join Ms.Yen on 2 virtual live sessions via Zoom.
Friday, 8pm to 9pm SGT
19 November (Part 1), 26 November (Part 2)
Cost: $50 for the complete sessions
What is Butterfly Touch Massage?
It is a light touch therapy that helps to relax the recipient, increase life energy to expand outward.

This can be done to free the person of negative emotions that are trapped in the cells as a result of traumatic life experiences.

This massage works equally well for children and adults as well as with the elderly even though it was developed to help mother and baby bond.

It's work for couples/parents, women who are pregnant to beyond the postpartum period, babies and children.
---
Event Timezone
Singapore Time