EXPERIENCED PROFESSIONAL TRAINERS, COACHES,
CONSULTANTS, DOMAIN SPECIALISTS, AND
ALL WHO ATTENDED TRAIN-THE-TRAINER PROGRAMS
JOIN 100+ GOGLOBAL

CONSCIOUS LEADERS FROM
MORE THAN 20 COUNTRIES
GoGLOBAL Conscious Leadership Program

is more than a course creation platform
YOU WILL AUTOMATICALLY:
Have

access

to many

global networks

Create your

visibility

with many global audience
WHAT HAPPENS HERE?
For a limited time, we are happy to offer you a Special Membership (Worth SGD2500/year) FREE.
This is for YOU if you are a Professional or Business Owner in the training or consulting space, or a trainer, coach, speaker, educator, or mentor wanting to accelerate your business and expand your exposure to the world through the GoGLOBAL Conscious Leadership Program.

All applications will be screened for authenticity and standards defined by GoGLOBAL Business School™ and GlobalSparks.

Approval email sent to you within 48 hours.

Applicants from all countries are welcome.
WHAT WILL YOU GET?
Being a member of the GoGLOBAL Business School™ on GlobalSparks' faculty offers many advantages seldom available elsewhere.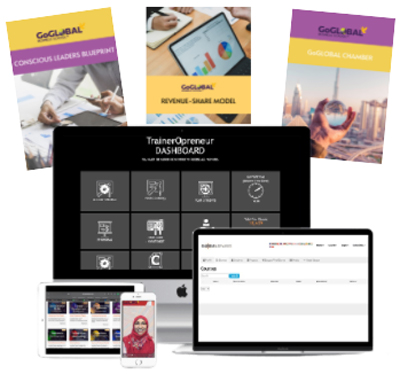 ✅ Renewable 2-year Membership
✅ Outstanding revenue-share model
✅ Lifetime GlobalSparks Silver and GoGLOBAL Memberships
✅ You become part of one of the largest educational platforms in the world
✅ Easy-to-use front-end
✅ Edit course(s) at will
✅ Statistics on your course(s) and students
✅ Automatic payment system
✅ Cross-marketing throughout the platform
✅ Affiliate program available, covering all fee-based courses on the GlobalSparks channel
TESTIMONIALS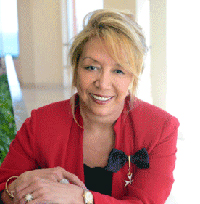 "The efforts of GoGLOBAL are inline with the global work of creating a business with social consciousness, important for global transformation & upliftment through business."
DAME DORIA CORDOVA
CEO and Owner
Accelerated Business School
Money & You program
USA Since 1978
HOW TO BENEFIT FROM THIS COMMUNITY
Use as your

Profile Endorsement

Tool listed in the leading search engine that also promotes Global Mentors of Mentors in the Transformation Industry and more than 200,000 online courses, including Udemy, Coursera, edX, hundreds of universities from around the world, and much more.
Upload/link your zoom and youtube/other social media content with the landing page for followers database.
Monetize Your contents/program Partner with us to promote your programs/products/ services on a revenue-share basis.
Get Updated Information to Grow Your Business Learning from Global Leaders in the Industry.
Access to Conscious Leaders to Collaborate and Work together to grow global.
Use the platform's flexibility to adapt to your very own needs. Talk to us and find out more about how this amazing platform can best serve you!
Whatsapp Group Support to handhold you in the onboarding process and using our platform effectively.
FREE 30mins Strategy Call and Roadmap with our GoGLOBAL Mentors to Enhance Your Journey with us.
Weekly Networking to create visibility and connect to new platforms on Conscious Influencers globally.
COMPARE WITH OTHER
PLATFORMS
Other platforms

Limited to course creation platform

Special marketing based on additional cost
Conscious Leadership
Course creation platform with platform's flexibility to adapt your very own needs

A community of conscious leaders from 20 countries

Weekly and monthly events

More details about us at
http://www.shinegoglobal.com/goglobal-business-school
For support, issues or questions: This email address is being protected from spambots. You need JavaScript enabled to view it. or WhatApp


Disclaimer: Earnings and income representations made by GoGLOBAL Business School™ are aspirational statements only of your earnings potential based on typical results but results will vary. We can in NO way guarantee you will get similar results.