Membership for the GoGLOBAL Acceleration Program with installments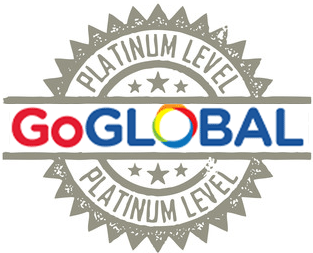 This is an exclusive Program with membership for Business owners and Entrepreneurs wanting to accelerate their exposure to the world through the GoGLOBAL Business Acceleration Program.
All applicants must go through an approval process as defined by and approved by GoGLOBAL Business School™ and GlobalSparks.
By joining this program, you automatically become part of the GlobalSparks Academy.
Being a Conscious Leader member of the GoGLOBAL Business School™ on GlobalSparks' faculty offers many advantages seldom available elsewhere:
Renewable 6-month Membership
Outstanding revenue-share model
Lifetime GlobalSparks Silver and GoGLOBAL Memberships
You become part of one of the largest educational platform in the world
Easy-to-use front-end
Edit course(s) at will
Statistics on your course(s) and students
Automatic payment system
Cross-marketing throughout the platform
Affiliate program available, covering all fee-based courses on the GlobalSparks channel
And more...
Regular membership fee: SGD5,000/6mo.
SPECIAL LIMITED-TIME OFFER: 6 monthly payment of $500 for a total of $3,000.
By making the first payment, you agree to make all remaining monthly payments of the same amount until the full Membership is paid. Note that the total of the monthly payments is higher than the one-time payment option. Save SGD500 by making a one-time payment >>
---
If you encounter any difficulty, This email address is being protected from spambots. You need JavaScript enabled to view it.
| | |
| --- | --- |
| Setup Fee: | SGD100 |
| Duration: | 6 months |
| Price: | SGD500 |